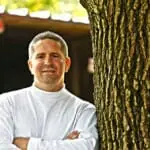 In 2006 Ridgewood Tree Corp. started when owner Kevin Rehbein realized that there was a need for quality tree care at reasonable prices. In 1992, when Kevin got started in the tree industry, he was fortunate enough to work under and learn from a Master Certified Arborist. He learned that doing things the right way, was the only way. He has applied that and other lessons he has learned into his business.
Whether you need to have a hazardous tree removed for safety reasons, or to prune your trees of dead or broken limbs, we can take care of it for you. Here at Ridgewood Tree Corp. we have the right equipment, a properly trained staff and are licensed and fully ensured to take care of any job, big or small.
We pride ourselves on honest and professional services, we have a growing number of repeat clients and have received numerous customer referrals. Customer satisfaction is our goal.